8 March: International Women's Day
The theme of this year's International Women's Day will be 'Thinking Equitably, Building Smart, Innovating for Change'.
For Profil hospitality staffing agency, this is an opportunity to thank all our hostesses (on one-off, recurring and permanent missions) and in particular our company reception hostesses.

Marjorie, corporate hostess in Paris
We invite you to immerse yourself in the daily life of Marjorie, one of our hostesses, hired since January 2020 in a clinical research company based in the Paris region.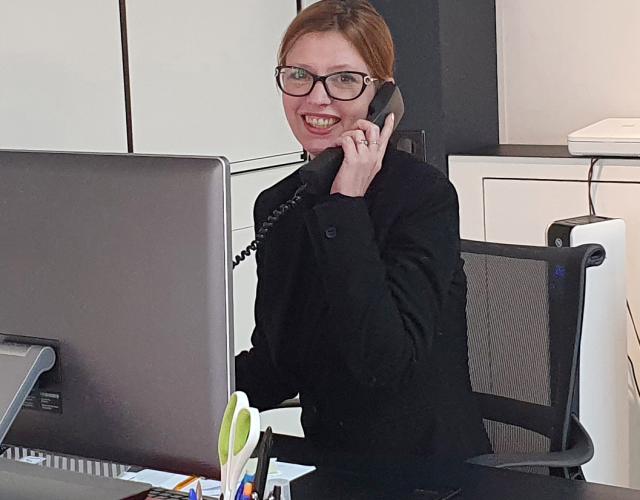 8 mars : Journée internationale des femmes
Cette année, la Journée internationale des femmes aura pour thème «Penser équitablement, bâtir intelligemment, innover pour le changement».
Pour l'agence d'accueil Profil, c'est l'occasion de remercier toutes nos hôtesses (en missions ponctuelles, récurrentes et permanentes) et notamment nos hôtesses d'accueil en entreprise.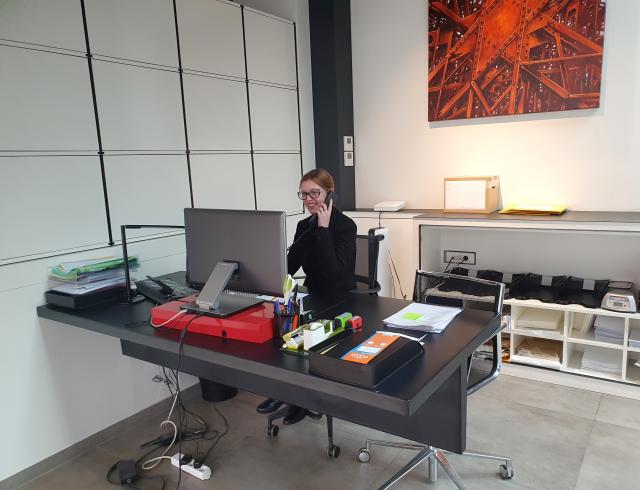 Marjorie, hôtesse d'accueil en entreprise à Paris
Nous vous invitons à vous plonger dans le quotidien de Marjorie, l'une de nos hôtesses d'accueil, embauchée depuis janvier 2020 dans une entreprise de recherche clinique basée en région parisienne.
Quelles sont vos principales missions au sein de l'entreprise ?
Mes principales missions sont, mis à part l'accueil physique et téléphonique, de gérer les factures des collaborateurs, leur réserver leurs voyages et pouvoir les assister au besoin dans tout ce qui est administratif. Au sein de l'entreprise, je suis également formée à leurs protocoles afin de pouvoir donner un service optimal. Cela me permet d'apprendre chaque jour un peu plus et de pouvoir être polyvalente sur l'ensemble des tâches données et de pouvoir épauler les collaborateurs dans leur travail dès qu'ils en ont besoin, et surtout, de comprendre l'entreprise au sein de laquelle j'ai été placée par l'agence d'accueil Profil.
Marjorie, qu'appréciez-vous le plus dans votre poste d'hôtesse d'accueil en entreprise avec l'agence Profil ?
Ce que j'apprécie le plus dans mon poste avec l'agence Profil Paris, c'est qu'ils sont à notre écoute, nous aident quand nous en avons besoin et sont arrangeants. Le service de qualité n'est pas donné uniquement aux clients, il l'est également à tous les employés.
Selon vous, quelles sont l'ensemble des qualités nécessaires pour réussir en tant qu'hôtesse d'accueil en entreprise ?
Pour réussir en temps qu'hôtesse en entreprise, je pense que les qualités premières sont, mis à part le sourire en toute occasion, l'envie d'apprendre, l'adaptabilité, mais également le sérieux, la ponctualité et la constance. Il faut se dire qu'il y a deux entreprises qui nous font confiance à ce moment-là : notre agence et le client… Nous sommes l'image des deux. Il nous revient donc la responsabilité de faire en sorte que les deux soient satisfaits de l'image que nous donnons, mais également de notre travail au quotidien.

L'agence d'hôtes et hôtesses Profil est spécialiste de l'accueil en entreprise.