ON-SITE RECEPTION AND HOSPITALITY-STAFFING SERVICES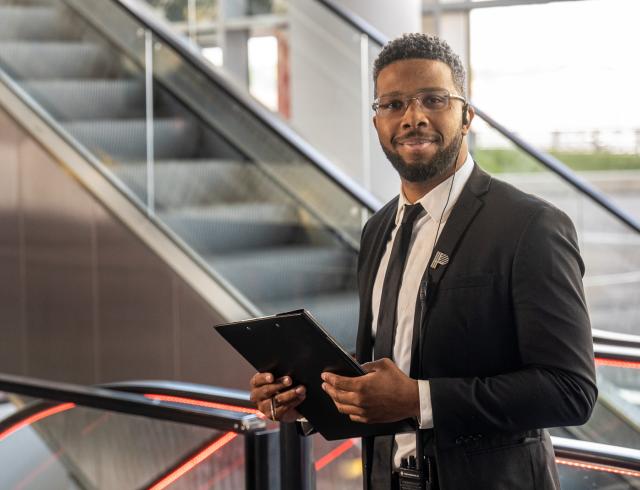 The reception service that is tailored to the characteristics of your site and the profile of your audience
Whatever the type of venue or reception site, and the frequency of your requirements, we look after the day-to-day management of all your needs in terms of reception and hospitality-staffing services for the general public, VIPs and guests. Our service offer covers the following types of sites and venues:
·         Stadiums
·         Arenas
·         Theatres and concert halls
·         Shops
·         Airports
We provide a solid, long-term management structure to ensure smooth-running reception and hospitality services on a daily basis. Whether you need a single person to welcome and advise customers in your shop or a team of 300 stewards and hostesses to manage the spectators who come to watch sports events in your stadium, our staff can respond to all your requirements.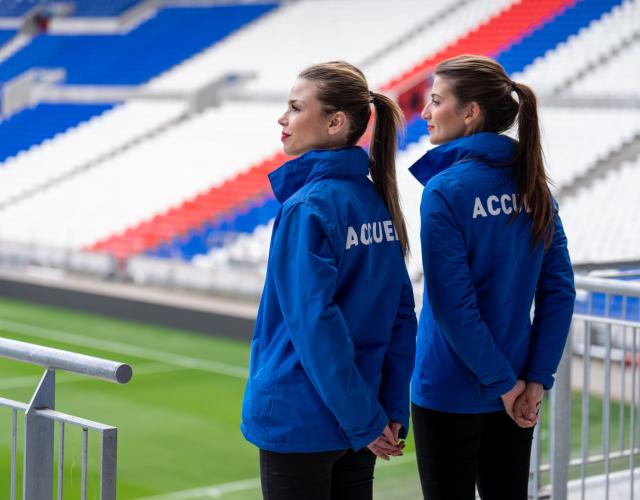 We have forged our expertise in the most demanding venues and sites and provide the following key services:
Establishing reception/hospitality protocols and sizing the teams.

Recruiting, training, managing and building a loyal group of stewards and hostesses dedicated to your site or venue.

Drafting and delivering practical and theoretical training sessions to ensure the team has all the requisite skills and information.

Guaranteeing a high-quality service through procedures and innovative tools devoted to performance.
Thanks to our seven reception and hospitality-staffing agencies throughout France, we provide you with a responsive, local service: Paris, Lyon, Marseille, Bordeaux, Strasbourg and Cannes.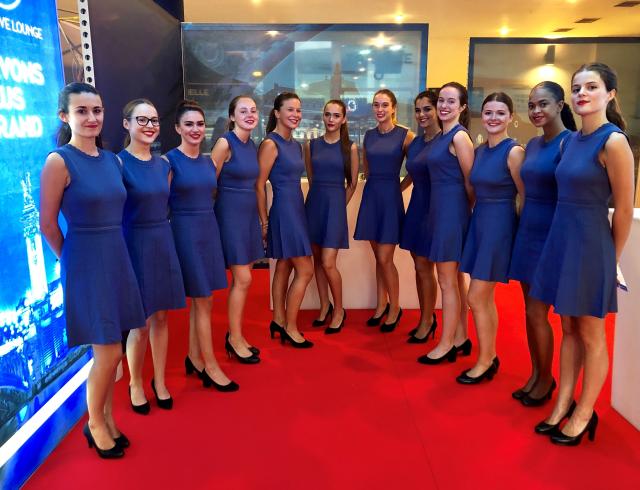 Our main "on-site" reception and hospitality-staffing missions
Welcoming and orienting visitors

VIP reception and support services (application of specific protocols)

Staffing for hospitality areas, distribution of wristbands

Access control

Visitor attendance form

Cloakroom management

Showing visitors to their seats

Distribution of gifts

Serving drinks

Queue management

Qualifying customers' needs and orienting them towards the requisite personnel

Reception hostesses and stewards