RECEPTION AND HOSPITALITY-STAFFING AGENCY IN MARSEILLE
Marseille agency
Profil Marseille
Accueil Entreprises - Accueil Événementiel - Accueil Sites
12 rue Paradis, 13001 Marseille
profil13@profil.fr
04 26 78 10 09
Lundi -Jeudi
9h00-13h00
14h00-18h00
Vendredi
9h00-12h30
14h00-17h00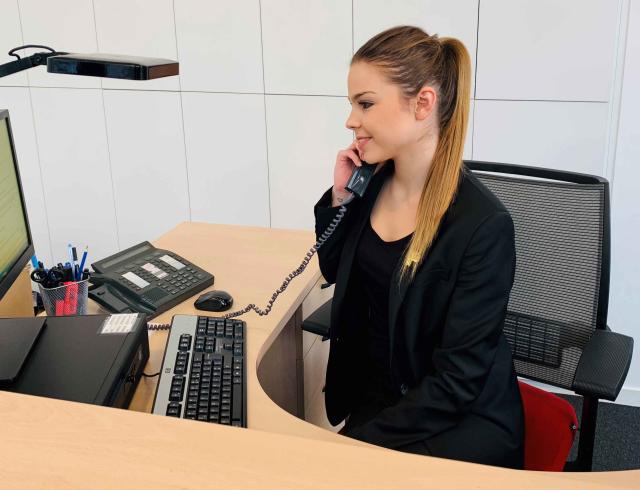 Your in-company reception and switchboard-operator services managed by the Profil agency in Marseille
Would you like to outsource the management of the reception and switchboard in your company?
Specialized in reception and hospitality-staffing services, the Profil agency will meet your every expectation. Thanks to our extensive experience and appreciation of the human, professional and personal qualities required, we ensure your visitors have a positive memory of their visit to your company
In order to meet your expectations in terms of reception and hospitality services, we select the profiles best suited to your needs. In addition to essential professional and personal qualities, such as foreign languages, experience, diplomacy, listening skills and dynamism, we target candidates who are articulate and who have an exemplary attitude and appearance.
The Profil agency in Marseille was created almost ten years ago. Located near the Vieux Port, it is a major player in the field of corporate reception and hospitality services on the Mediterranean coast. It is also a bridge between the Nice, Lyon and Bordeaux agencies. It is Profil's third largest agency in the country.
The agency covers a large part of the South of France and works in Avignon, Aix-en-Provence, Montpellier, Toulon, Saint-Tropez, etc.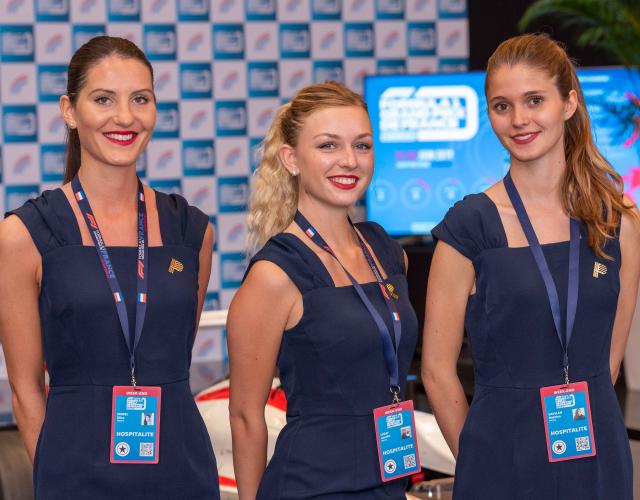 The Profil agency manages the reception of visitors to your events in Marseille
Profil has extensive experience in providing premium reception and hospitality-staffing services and is the ideal partner to assist you in managing visitors to your events.
Thanks to this experience, and our rigorous, efficient recruitment and management processes, Profil understands your needs and expectations and provides the staffing service to ensure your event is a total success.
The city of Marseille has several high-quality event venues, such as the Marseille Chanot Convention and Exhibition Center, the Palais du Pharo and the Velodrome Stadium.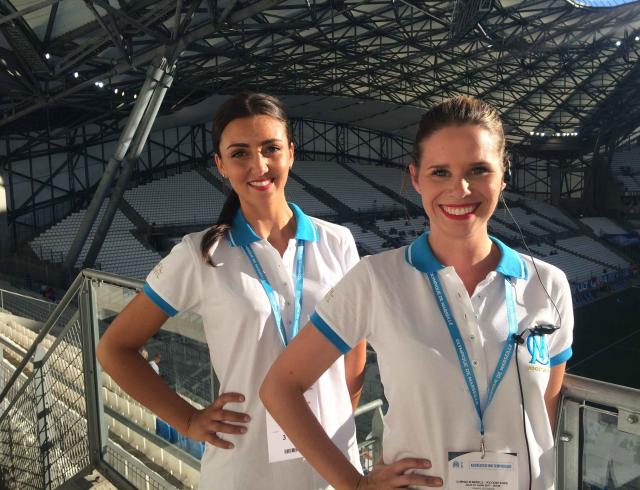 Are you looking for an agency that can provide on-site reception staff for different types of venues and facilities in the Marseille area ?
On-site reception and hospitality-staffing services is one of Profil's three areas of expertise. We provide specially-trained stewards and hostesses in Marseille and the Provence-Alpes-Côte d'Azur region to welcome the public to your venue or facility. Our teams can manage the reception of visitors for recurrent missions in stadiums, arenas, theatres, shops, showrooms, museums, airports, etc.
Our stewards and hostesses can fulfil the following tasks: welcoming and orienting visitors, welcoming and accompanying VIPs/applying VIP protocols, managing hospitality areas, gift distribution, access control, managing the cloakroom, managing queues, distributing wristbands, showing guests to their seats, serving drinks as well as qualifying customers' needs and orienting them to the appropriate members of staff.