RECEPTION AND HOSPITALITY-STAFFING AGENCY IN PARIS
Paris agency
Profil Paris
Accueil Entreprises - Accueil Événementiel - Accueil Sites - Accueil Culturel
61 rue Vaugirard, 75006 Paris
profil75@profil.fr
01 44 31 52 50
Lundi -Jeudi
9h00-13h
14h00-18h00
Vendredi
9h00-12h30
14h00-17h00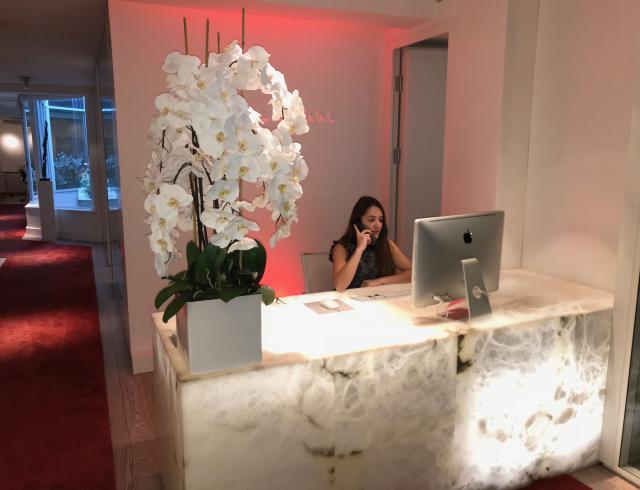 The Profil agency provides full-time staff to manage your company's reception and switchboard in Paris
Your reception desk is the first point of contact for outside visitors and a key area for your employees; as such, it is a genuine reflection of your brand and image.
Drawing on our experience, we have turned the field of corporate reception into a profession in its own right. Our hostesses and stewards are specially selected and trained in this field; they reflect and convey your values and do their utmost to ensure a welcoming, professional service that meets your every expectation.
We promise to make your in-company reception a highly professional and welcoming place, where each visitor and employee feels acknowledged and appreciates the quality of our service.
Thanks to our extensive experience and appreciation of the human, professional and personal qualities required, we ensure every visitor has a positive image of your company.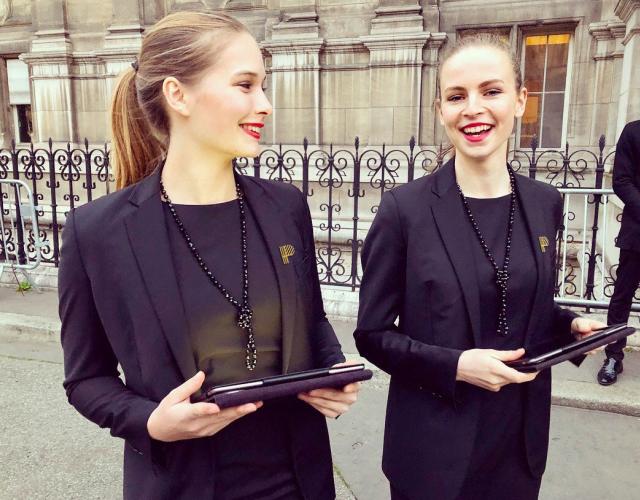 The advantages of choosing Profil to provide reception and hospitality staff to welcome visitors to your events in Paris
Do you need an agency to manage the reception of visitors to your events in Paris? Specialized in reception and hospitality-staffing services, the Profil agency can provide stewards and hostesses to welcome your guests, thanks to its management team's extensive experience in top-of-the-range hospitality. We provide unrivalled expertise acquired through 30 years' experience in the field of events. We work with the most demanding companies on a daily basis, ensuring total compliance with the requirements of labor law and employment contracts that are specific to our activity. We have a database of over 4,000 stewards and hostesses in the Paris area and guarantee a high-quality service and acknowledged expertise in the field of reception.
The Profil agency provides stewards and hostesses for your events in Paris and the surrounding area, whether for the general reception at your trade show, for welcoming visitors to your stand or for conventions, congresses, fashion shows, sports events, corporate events, inaugurations, VIP receptions and product launches. Whatever the characteristics of the venue (convention centers, such as the Maison de la Mutualité or the Palais Brongniart; exhibition centers, such as the Espace Événements du Parc Floral de Paris or the Paris Event Center; reception venues, such as the Pavillon Chesnaie du Roy; concert halls, such as the Olympia or the Salle Pleyel; arenas such as the Paris La Défense Arena or the AccorHotels Arena, and multi-purpose venues), Profil's reception and hospitality-staffing agency can provide the requisite advice and services throughout your project to ensure your event is a real success.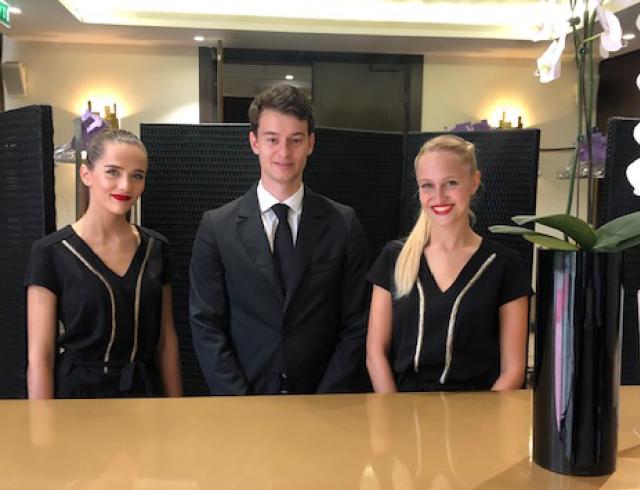 Do you need an agency that can provide on-site reception staff for different types of venues and facilities in the Paris area ?
The Profil agency provides stewards and hostesses for recurrent missions to welcome the general public or VIPs to your venue or facility. We can deploy a team of stewards and hostesses with profiles adapted the nature of your space: stadiums, arenas, auditoriums, shops, showrooms, museums, airports, etc.
Thanks to its extensive experience and appreciation of the professional, human and personal qualities required, the Profil agency ensures your visitors have a positive memory of their visit.