RECEPTION AND HOSPITALITY-STAFFING AGENCY IN STRASBOURG
Strasbourg agency
Profil Strasbourg
Accueil Entreprises - Accueil Événementiel - Accueil Sites - Accueil Culturel
Palais de la Musique et des Congrès, place de Bordeaux, 67000 Strasbourg
profil67@profil.fr
03 88 37 67 80
Lundi -Jeudi
9h00-13h00
14h00-18h00
Vendredi
9h00-12h30
14h00-17h00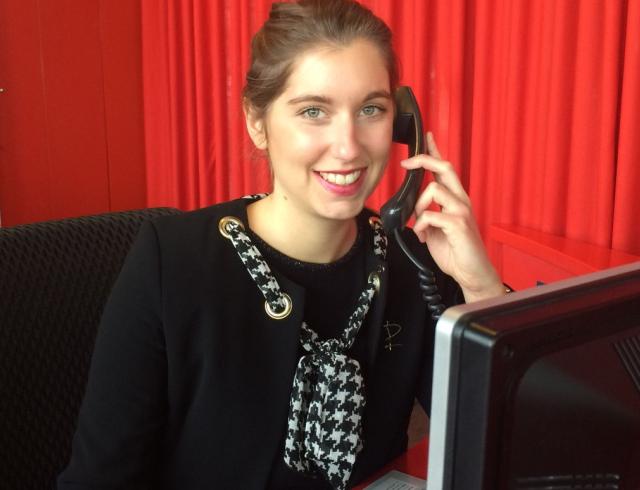 The advantages of outsourcing the management of your in-company reception and switchboard services
Your company's image is of paramount importance for your prospects, customers, visitors and employees. Our stewards and hostesses also act as ambassadors for your company.
The advantages of outsourcing your company's reception service through the Profil agency :
SERVICE CONTINUITY
We guarantee an immediate replacement in the event one of our staff may be absent for an unforeseen reason. Our reception management software allows our staff to take up their shifts online. If the Profil Manager does not receive notification that a person has taken up their shift, an alert is automatically sent by text message to immediately trigger a replacement for the absent person.
SERVICE QUALITY
The Profil agency has "NF Service Prestataire d'accueil" certification (French standard for hospitality and reception service providers). This certifies the company's professionalism and its commitment to customer satisfaction and continuous improvement, particularly in the areas of recruitment, training, contracts, personnel administration, service monitoring and customer-satisfaction assessments.
SIMPLIFIED PERSONNEL MANAGEMENT
No more in-house scheduling of working hours and training, the Profil agency takes care of everything!
Find out about the tasks and missions managed by our stewards and hostesses.
When looking for in-company reception and switchboard-operator services, you need a receptionist whose profile reflects your company's image. So, don't wait any longer; ask for a free quote now.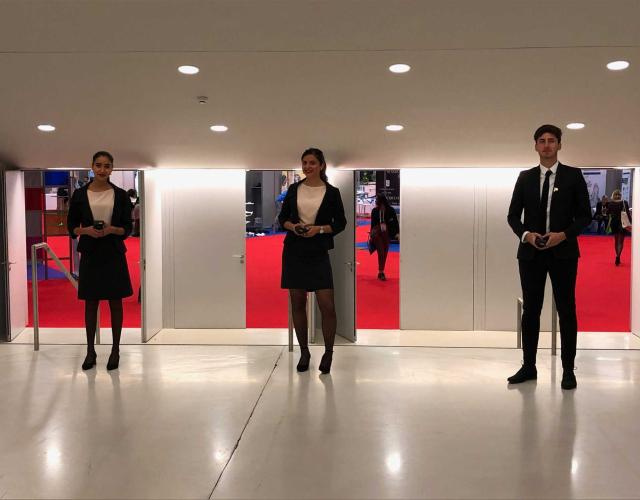 The Profil agency in Strasbourg provides stewards and hostesses to manage the reception of visitors at your events
Profil has been based in Strasbourg since 2019. The agency can provide trained staff to welcome and receive visitors at your events. Indeed, this is the service that the agency was initially specialized in. Whether for sports, institutional or cultural events, congresses, trade fairs or consumer fairs, we place our expertise and know-how at your service.
As a European capital, Strasbourg has several assets for the organization of events, such as Strasbourg Événements, the Palais de la Musique et des Congrès de Strasbourg (Strasbourg Concert and Convention Center) and the Strasbourg Exhibition Center.
On a regional level, the Grand Est region also boasts many venues for organizing events: Robert Schuman Metz Convention Center, Centre Pompidou Metz, Centre de Congrès Prouvé and Nancy Exhibition Center, etc.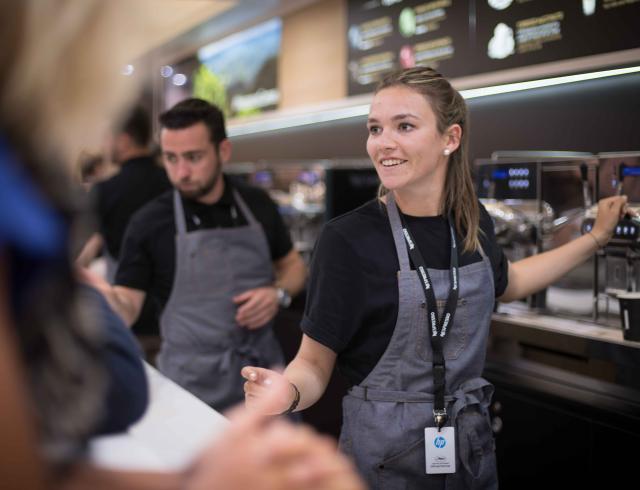 Would you like to outsource the management of the reception service for your venue or facility in the Strasbourg area ?
We provide stewards and hostesses dedicated to recurrent missions in your facility. Whether you manage a stadium, an arena, a museum, an auditorium, a shop or an airport lounge, our teams will assist you in welcoming your guests (VIPs or the general public) in Strasbourg and the Grand Est region.