RECEPTION AND HOSPITALITY-STAFFING AGENCY IN CANNES
Cannes agency
Profil Cannes
Accueil Entreprises - Accueil Événementiel - Accueil Sites - Accueil Culturel
25 rue d'Antibes, 06400 Cannes
profil06@profil.fr
04 89 68 17 57
Lundi -Jeudi
9h00-13h00
14h00-18h00
Vendredi
9h00-12h30
14h00-17h00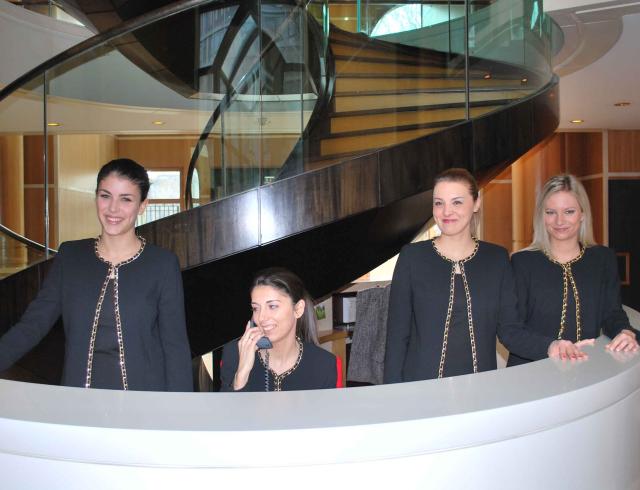 Do you need trained staff to look after your company's reception service in Cannes ?
Profil, the agency that specializes in reception and hospitality-staffing services, gives you the option of outsourcing the in-company reception and switchboard-operator services for your offices in Cannes. With Profil, you no longer have to worry about unforeseen absences, because we guarantee an immediate replacement if one of your reception staff is absent. In addition, we look after the in-house training and work schedule.
With over 30 years' experience in the reception and hospitality sector, we provide the expertise you need to find the best profile for your company.
The agency works with companies in several towns in the south of France, including Cannes, Nice, Grasse, Menton, Antibes, Cagnes-sur-Mer, Levens, Le Cannet, Beausoleil, Valbonne, Mougins, Villefranche-sur-Mer, Roquebrune-Cap-Martin and Mouans-Sartoux.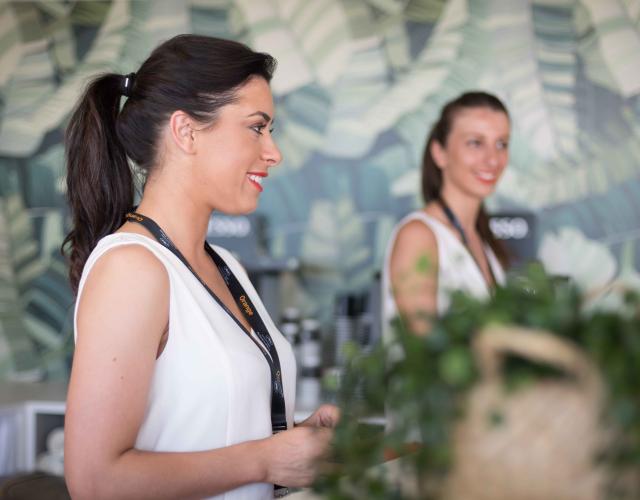 Would you like to try out a new agency specialized in providing hospitality and reception staff for events in Cannes ?
We aim to ensure the interaction between our staff and the visitors at your event is of the highest quality, welcoming and professional. Our staff contribute to ensuring visitors enjoy an event experience in line with your standards, by delivery a top-notch service that each visitor will remember.
We select stewards and hostesses capable of carrying out various types of tasks, ranging from welcoming and orienting visitors to controlling access and managing the cloakroom or gift-distribution. Discover all the missions in event reception and hospitality-staffing services.
The agency in Cannes can provide reception and hospitality services that will make your event truly memorable, whatever the venue. The Alpes-Maritimes area has several high-quality event venues, such as the Palais des Festivals et des Congrès de Cannes, the Lérins and Britannia halls, the Nice Acropolis Exhibition and Convention Center, the Nice Modern Art Museum (MAMAC), the Villa Masséna, the Matisse Museum and the Château Grimaldi in Antibes.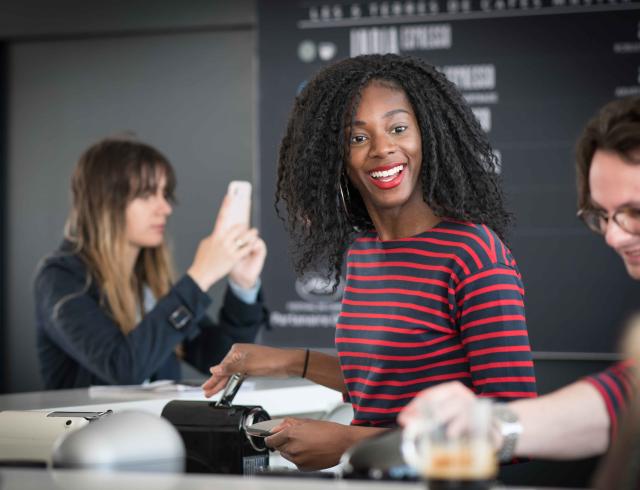 Profil, the agency that specializes in providing on-site reception staff for different types of venues and facilities in Cannes and the surrounding area